Welcome !!!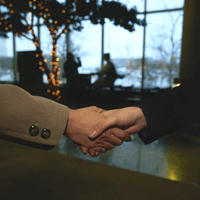 Our Online Office brings financial services directly into your home or business enabling you to more actively participate in your financial management.
On our site you can:
View our Company Profile and Services Offered to help you get to know our firm.
Link to our Facebook and Twitter profiles to access our social media outlets.
View our Events Calendar which list important dates as they relate to tax deadlines and compliance regulations.
Use the Financial Calculators to assist you in budgeting, financial planning, or determining loan payments.
Stay Alert to tax and accounting news by reviewing our monthly client newsletter.
Please browse the pages of this site and feel free to e-mail any questions, suggestions or other feedback. Visit often as current news impacting your financial situation will be outlined here.  We appreciate you visiting our website and look forward to working with you in the near future.
Learn More